Jessy and I saw Doomsday yesterday, it was pretty cool. Visually, it was so kick-ass with gore and tribal paint and not-quite-futuristic technology. I've been looking for screencaps, but I can't find any decent ones.



DO YOU LISTEN TO DR. ACULA? Because everything outta long island is gold you should listen to them!
They're kind of screechy-screamy noisy boys, but they're super-fun at the same time. For the record, I really dislike hardcore, screamy shit just doesn't do it for me. But every Dr. Acula song has singing parts, pig noises, movie quotes, weird noises, and a little bit of melody. If you were having an end-of-the-world party, I bet it would sound just like Dr. Acula.
And! All their songs are named after Goosebumps books! That's what made me officially in love with them.
DOWLOAD THEIR CD HERE!

If you like them, check out Foxy Shazam. They're my most favorite dudes in the universe.






I made some stickers, but I forgot to take pictures of them before I put them up.




The front of my sketchbook, covered in the cutest wrapping paper ever.




My Shit-To-Draw pocket.




I drew this for Shmurf.




Random people.




A cat with huuuge hair dressed as a bellhop.




This is ooooold.




A very unfinished Travis.
His face is so off, but I like his hair. XD




BRIGHT COLORS!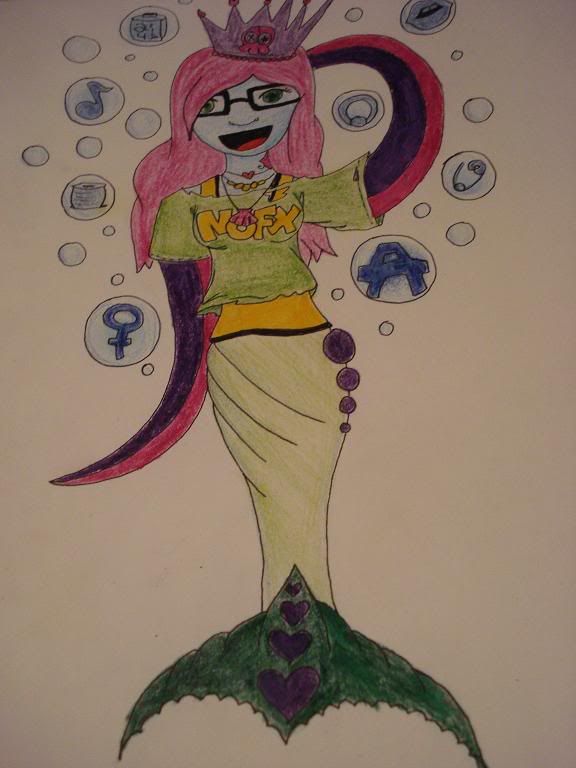 A mermaid that I fucked up.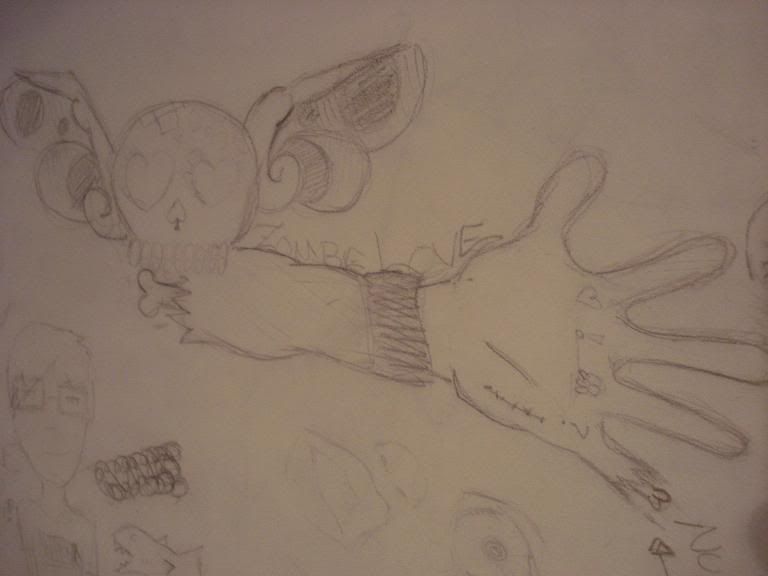 Random doodlings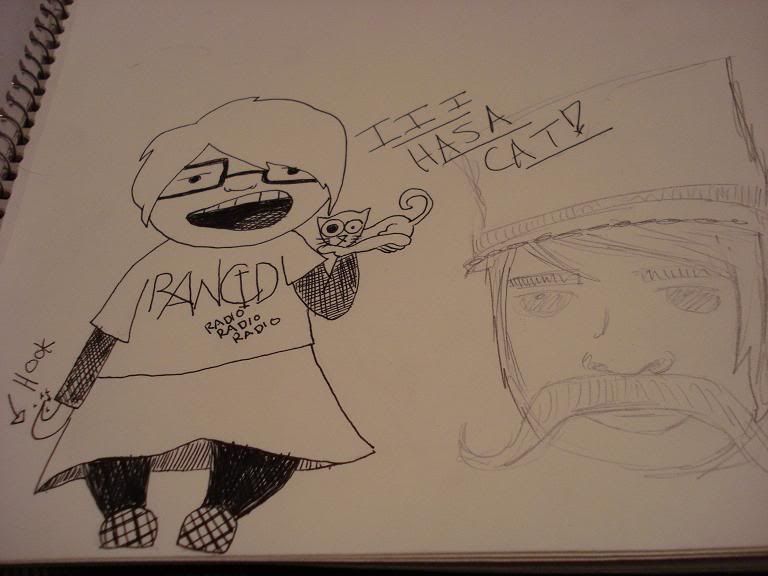 Self-portrait and a dude with a moustache.
(I don't really have a hook for a hand, but that would be cool)




Unfinished zombie head.